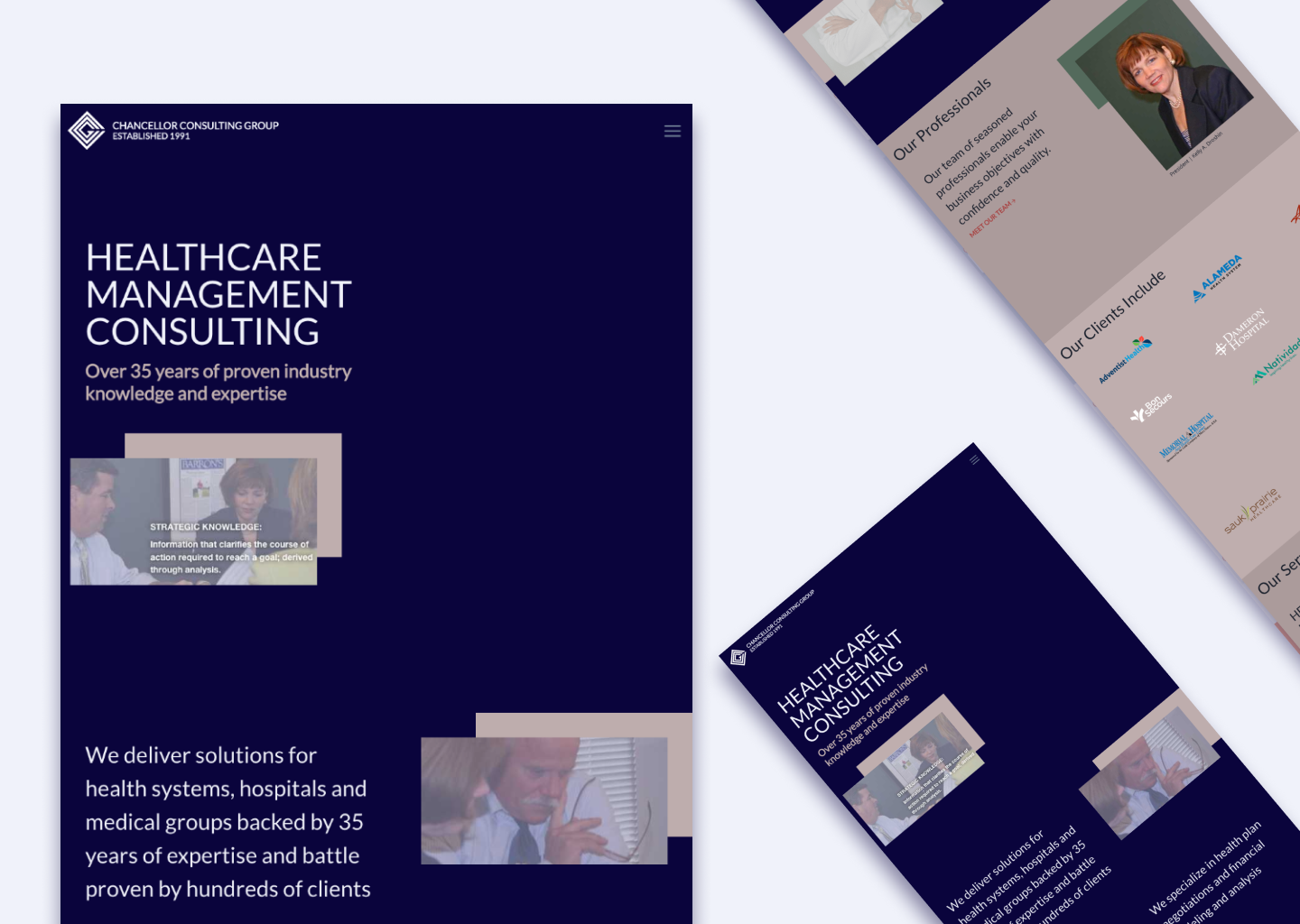 Summary
Design and develop a professional web experience that showcases the years of experience and clients that Chancellor Consulting has worked with. The site is built with Gatsby.js and content types are handled with Netlify CMS.
Chancellor Consulting
Stack
Results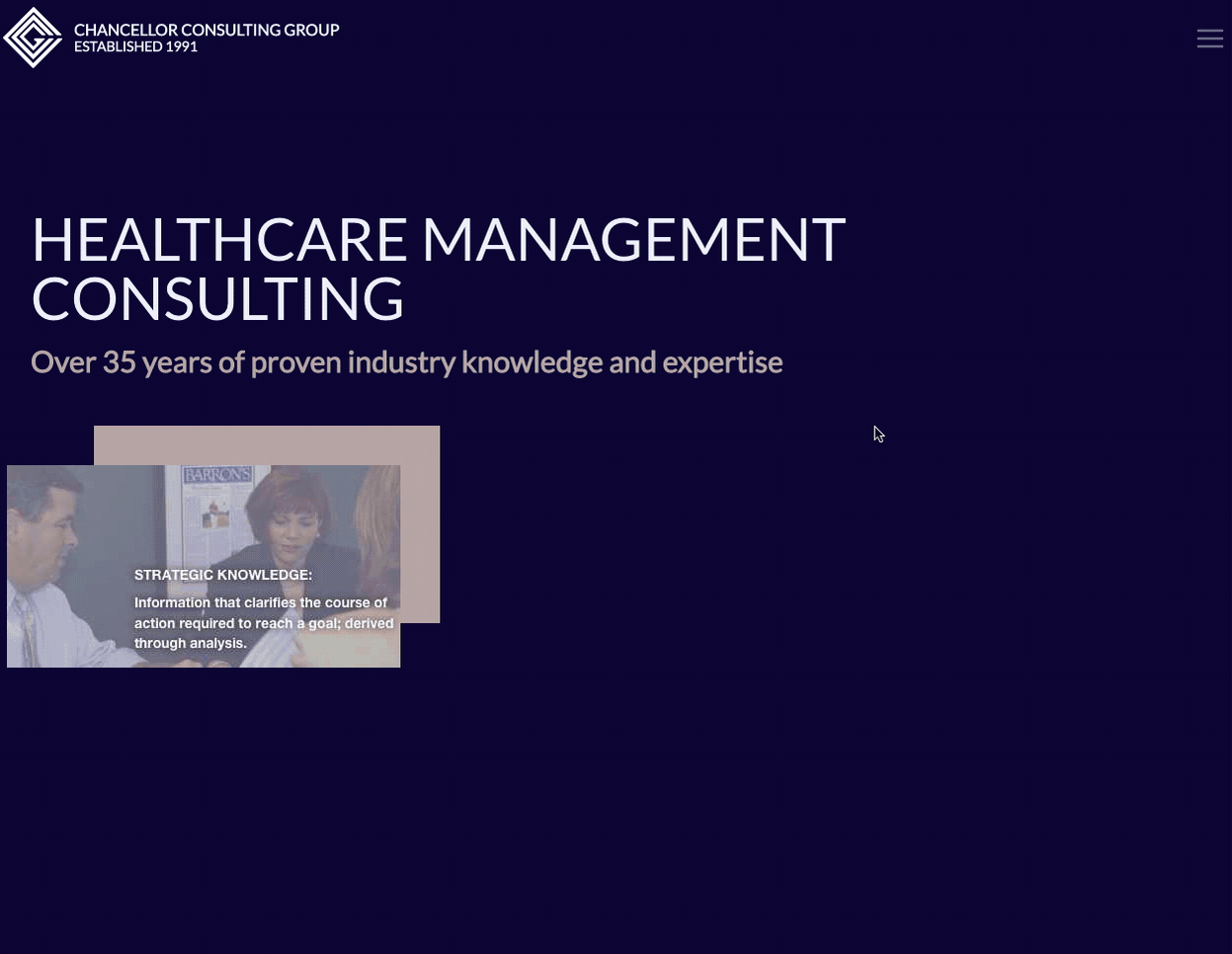 A blazing-fast Gatsby.js site with a user experience focused on showcasing the depth of experience and professionalism of the team.
Deliverables
website
user experience design
web design
development
set up and integrated Netlify CMS